What to Write in a Mother's Day Card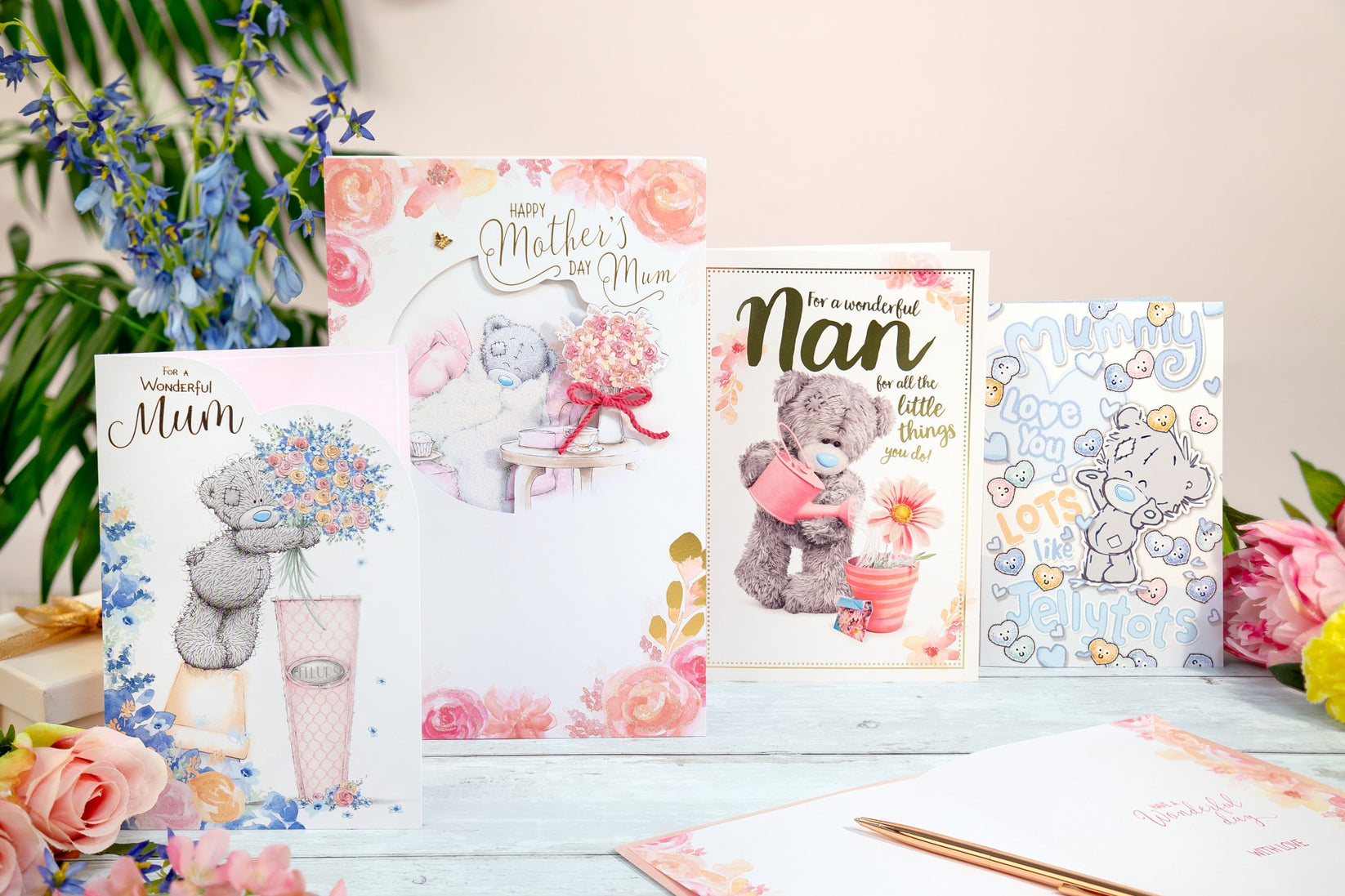 She's your best friend, biggest cheerleader, shoulder to cry on and most importantly she's always, always there. This Mother's Day celebrate the amazing women in your life, whether that's your mum, stepmum, grandparent, friend or aunty. Show her how special she is with a sweet Mother's Day gift and a loving Mother's Day card.
Find the perfect words to say with our list of sweet & sentimental suggestions for every kind of amazing Mum.
For All Mums
Happy Mother's Day Mum! You mean so much to me. I hope your day is as special as you are
I know I should tell you more often, but today seems the best time to say... I love you Mum
Thank you for everything you do and have done for me. You're one in a million!
The biggest compliment anyone can give me, Mum, is to say that I'm just like you
Thank you so much for being such a great role model. I hope your Mother's Day is filled with lots of joy!
Thank you for every hug, word of encouragement, and acts of love you've given me. Happy Mother's Day!
For New Mums
Thank you for bringing this little bundle of joy into the world. You are an amazing Mum. Have a wonderful Mother's Day!
Mummy, you're already the best. I love you very much, now and forever
I didn't think I could possibly love you any more, and then you gave us this beautiful baby. Happy first Mother's Day
When you became a Mummy, you became even more beautiful. Have the best Mother's Day
On our first Mother's Day together, you are the best one there is.
To the most amazing Mummy there is! Happy first Mother's Day
For 'Just Like a Mum'
Happy Mother's Day to the best person I know, you have always been like a Mum. Happy Mother's Day
You have always been just like the Mum I always needed. Thank you! Happy Mother's Day
Happy Mother's Day to an amazing woman I'll always admire, appreciate and love!
There's nobody else like you. I'm so blessed that you've always been there to look after me
I wanted to show you how much you're loved on Mother's Day because you've been better than a Mum to me
With lots of love this Mother's Day to an amazing lady…from someone who hopes to be one someday
For Step-Mums
Biology is the least of what makes someone a mother. I love you and am proud to call you my Mum forever & always
I am so happy you joined our family! Happy Mother's Day!
Thanks for being such an important part of my life and making it even better, I appreciate you every day
Not only are you my stepmum, but you're my best friend too. Happy Mother's Day
Thank you for doing such an amazing job to help to raise me! I'm so lucky to have you, Happy Mother's Day
This Mother's Day I want you to know how much I appreciate the motherly love & affection you have given me over the years. Thanks for being such an amazing stepmum
Long-distance Mother's Day Messages
Although we might be apart, you're in my thoughts every day. Love you Mum!
Happy Mother's Day! Wish I could be right there next to you talking and laughing the day away
Miss you Mum, can't wait to be reunited so we can celebrate properly. Have a wonderful Mother's Day and thanks for everything!
Near or far, I'm always so grateful for the wonderful Mum you are! Happy Mother's Day
Happy Mother's Day! I can't wait for the next time I get to give you the biggest hug
Although you're not here with me, you've always been there when I've needed you most. Happy Mother's Day
Special Mother's Day Cards