The Perfect Cosy Night In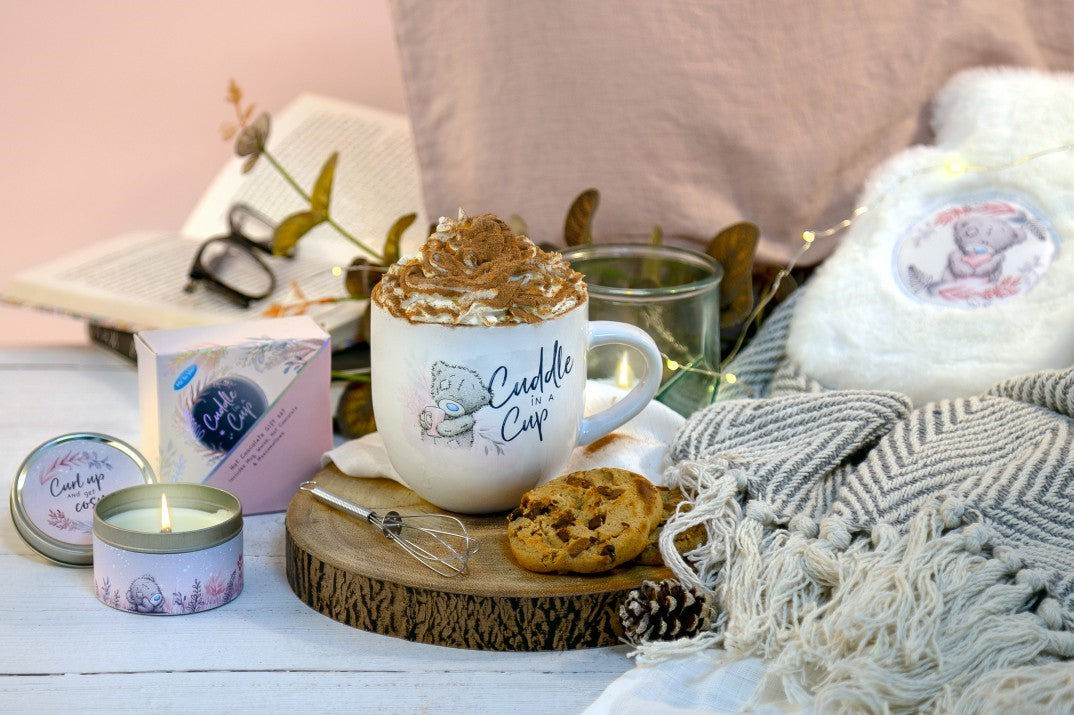 As the evenings get darker, colder and much more wet & windy, we know that a cosy, pamper night in at home is the perfect remedy to cheer up those winter blues.
We've put together all our favourite ways to make a night at home as relaxing and cosy as possible... put your phone on silent, grab a blanket and get ready to unwind.
Set the Scene
You want to make sure that you've made your space, whether that's in your bedroom or living room, as relaxing as can be. Draw the curtains, pop your phone away, clear up any mess that might distract you and for a real treat turn the heating up.
Scented candles are the perfect way to add even more ambience and fill the room with beautiful scents.
Snuggle Up
A cosy night in isn't complete without getting snug as a bug. Our hooded blanket is the perfect way to stay warm & toasty, with a cute Tatty Teddy hood and long fluffy sleeves. Keep yourself even warmer with a hot water bottle tucked under the blanket.
You'll also want to make sure you've got your favourite, freshly cleaned pjs and fluffy slippers at the ready too.
Scrumptious Snacks
The most essential part of any relaxing night in has to be the comfort food... whether that's a naughty takeaway or a delicious homemade dinner.
Don't forget about your drinks after all that food... perhaps you'll indulge in a proper cup of tea or a glass or two of something a little stronger.
Our 'Hug in a Mug' mug is the perfect size for a big, indulgent mug of hot chocolate... don't forget the cream & marshmallows!
Pamper Yourself
Pop on your favourite film and get set for a bit of self-care. A face mask combined with a mini manicure is the simplest way to make you feel fabulous.
If you really need to unwind then run yourself a hot steamy bubble bath right before bed... pop in one of our Strawberry scented bath bombs and let the worries of the day fade away.
Relax, unwind & enjoy your cosy night in... after all you deserve it!
Cosy Night In Essentials