Romantic Lockdown Date Night Ideas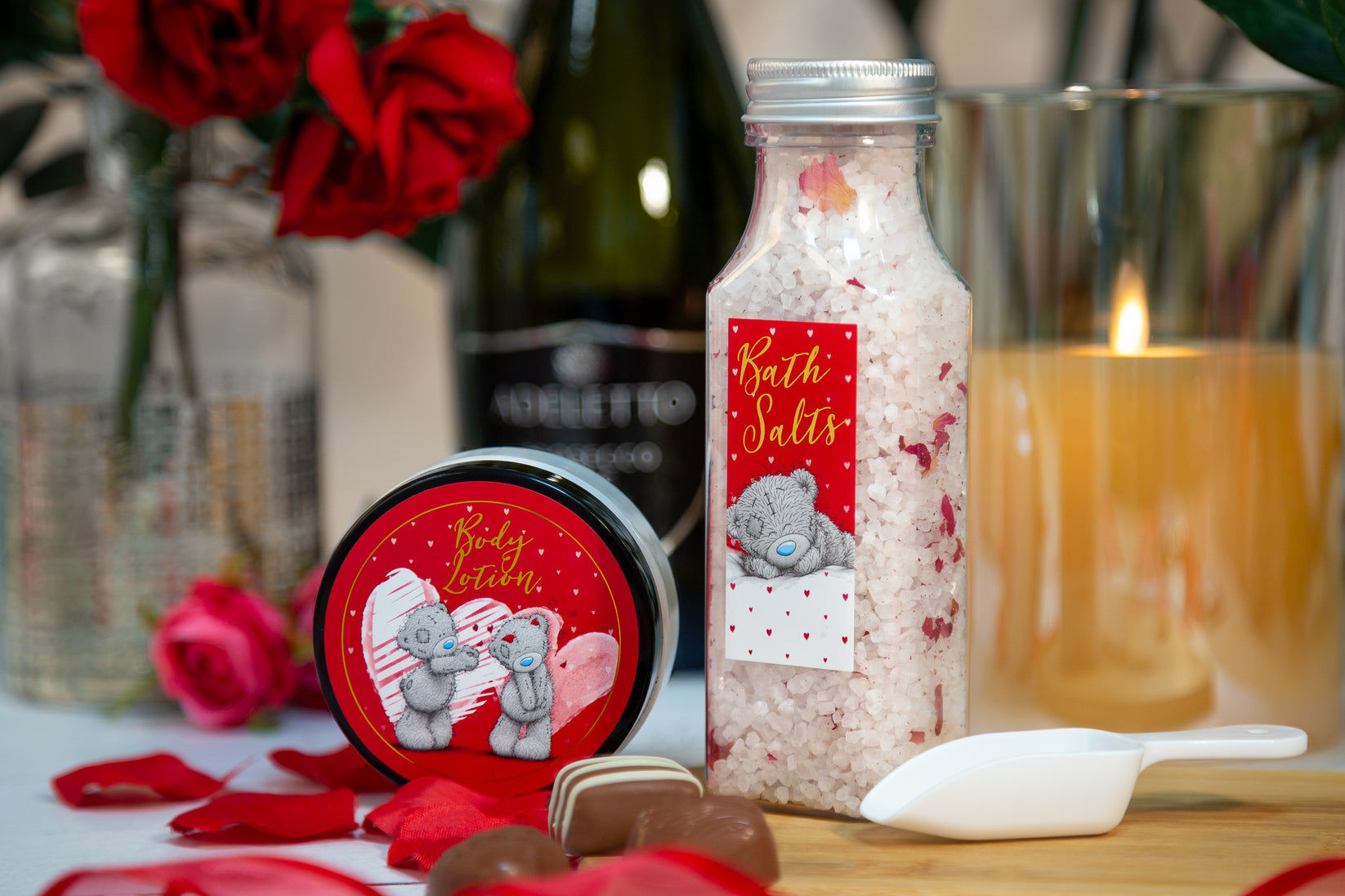 This Valentine's Day is going to be a little bit different... instead of romantic dinners at your favourite restaurant or weekend getaways, this year Valentine's Day will be spent at home. However, just because you can't go out doesn't mean you can't make it a day and night to remember with the one you love. With a little bit of planning & effort, you can still make this Valentine's Day as special as any other.
Here are our favourite romantic ideas of how to spend your Valentine's Day with your special someone in lockdown.
At Home Spa Day
If you would usually be booking a spa day or a couple's massage, then why not create this experience at home. Make the spa experience as real as possible, with a menu of treatments, a timetable of events (prosecco & afternoon tea is a must), fresh bath robes, hotel style slippers, calming music on repeat & finish off with a romantic bath for two.
Dine Out Experience
If you're both big foodies, then this is the perfect at home date night. Create a beautiful dining experience, with a fully laid table, a selection of drinks & a delicious meal that you'll both love. Get all dressed up and cook their favourite meal from scratch or support your favourite local restaurant and find out if they are offering a Valentine's Day takeaway service.
Living Room Picnic
It might be grey & gloomy outside, so bring some sunshine inside with a cosy indoor picnic. Move all the furniture out of your living room & lay out a big blanket with a huge selection of all your favourite picnic snacks, pop on your favourite feel-good film in the background and spend the day enjoying good food & even better company. For an added romantic touch, why not scatter a few rose petals.
Let's Go to The Movies
With cinemas closed, this means a lot of couples' go-to Valentine's Day date night is off the cards. But you can recreate that cinema experience at home and make it even better! Choose from the latest blockbuster releases or your partner's favourite film, stock up on cinema snacks (popcorn & hotdogs essential), grab the duvet and settle in for a night at the movies. You could even go one step further and invest in a small projector and hang a white bed sheet for the real silver-screen experience.
Games Night
Make your Valentine's Date night all about having fun with a traditional game's night. You could even get family members or friends involved and host an online couples quiz night or ask friends to put together a funny game of Mr & Mrs for you to play at home.
Holiday at Home
If you have a favourite holiday destination that you're both missing, why not try to have that holiday at home. Turn the heating up, put on your favourite holiday outfits & have a day emersed in all your favourite things. That might be a day sipping Sangria, making Gyros at home, having an Italian feast, or indulging in Moules-frites. A fun date night idea, that's also a great way to reminisce on your fond holiday memories & look forward to the ones to come.
Galentines Cocktail Night
Valentine's Day doesn't have to always be for romantic couples, celebrate the love of your friendships this Valentine's Day too. Send your best friends everything they need for making a selection of cocktails at home and invite them along to your virtual cocktail making masterclass. Guaranteed to be a lot of fun and a night to remember!
Gifts For Valentine's Day