What to Write in a Valentine's Day Card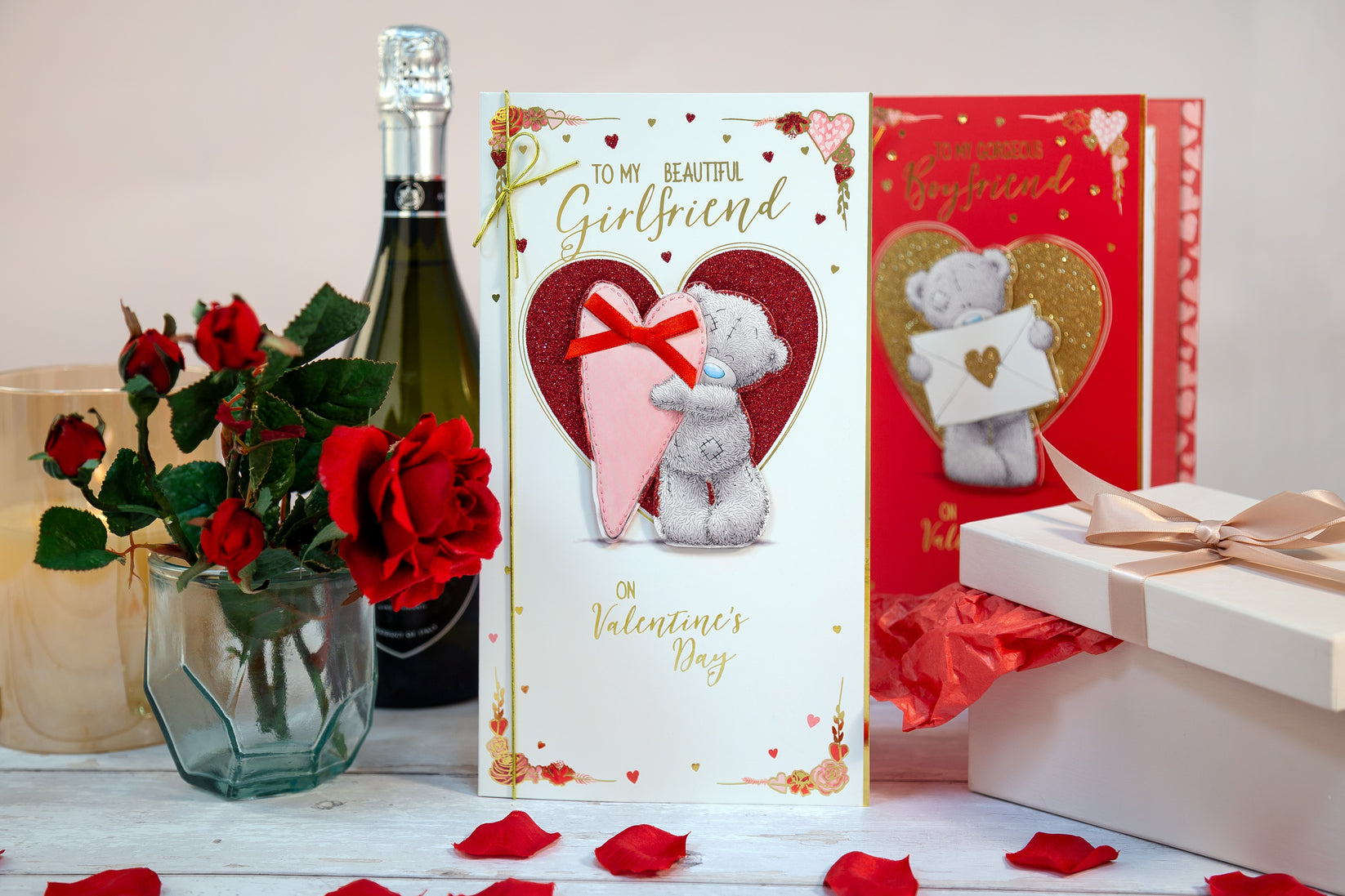 Valentine's Day is the perfect opportunity to not only show that special someone how amazing they are, but it's also the perfect time to tell them how much they mean to you. However, not everyone has a way with words, especially when it comes to sharing romantic feelings. We're here to help with our favourite Valentine's Day messages and inspiration of to write in your Valentine's Day card.
Sentimental & Loving
Doing absolutely nothing with you means everything to me
You're everything I've ever wanted & so much more
You make every day more memorable than the last, I'm so lucky I get to spend my life with you
My love for you is unconditional, forever & ever
I may not always say it but know that I love you with all my heart
I fall in love with you just a little bit more every day
A Little Bit Cheeky
I know it's cheesy... but we're meant to brie!
I can't wait to annoy you for the rest of your life!
I'm yours. Sorry no refunds or exchanges.
How on earth we've put up with each other for this many years I'll never know, but I wouldn't have it any other way!
For Your Galentine
Happy Valentine's Day! Thanks for being my person
Through good times, bad times, tough times & fun times you're always by my side being my best friend
Who needs a Valentine when I have a best friend like you?
Good friends are like the stars. You don't always see them, but you know they're always there.
I don't need a Valentine when I have you as my Galentine!
There are friends, there are family & then there's friends like you who become family.
Long Distance Love
Every minute feels like an hour, every hour feels like a day, every day feels like forever, but I will wait forever and a day for you.
Even though we are far apart, the distance between us cannot change my love for you; I love you more with every passing day.
I miss your smile, I miss your hugs, I miss your laugh but most of all I miss you. Happy Valentine's Day
I'm so jealous of everyone that gets to see you every day. I'll see you soon my love
I'll hold you in my heart until I can hold you in my arms
We don't have it as easy as ordinary couples... but our love is extraordinary!
Quotes
"You know you're in love when you can't fall asleep, because reality is finally better than your dreams." - Dr Seuss
"I want all of you, forever, you and me, every day." - The Notebook
"You can't blame gravity for falling in love" - Albert Einstein
"Love is composed of one soul inside two bodies" - Aristotle
"The best thing to hold onto in life, is each other" - Audrey Hepburn
"Love is the greatest refreshment in life" - Pablo Picasso
Valentine's Day Cards For Your Love