What to Write in a Christmas Card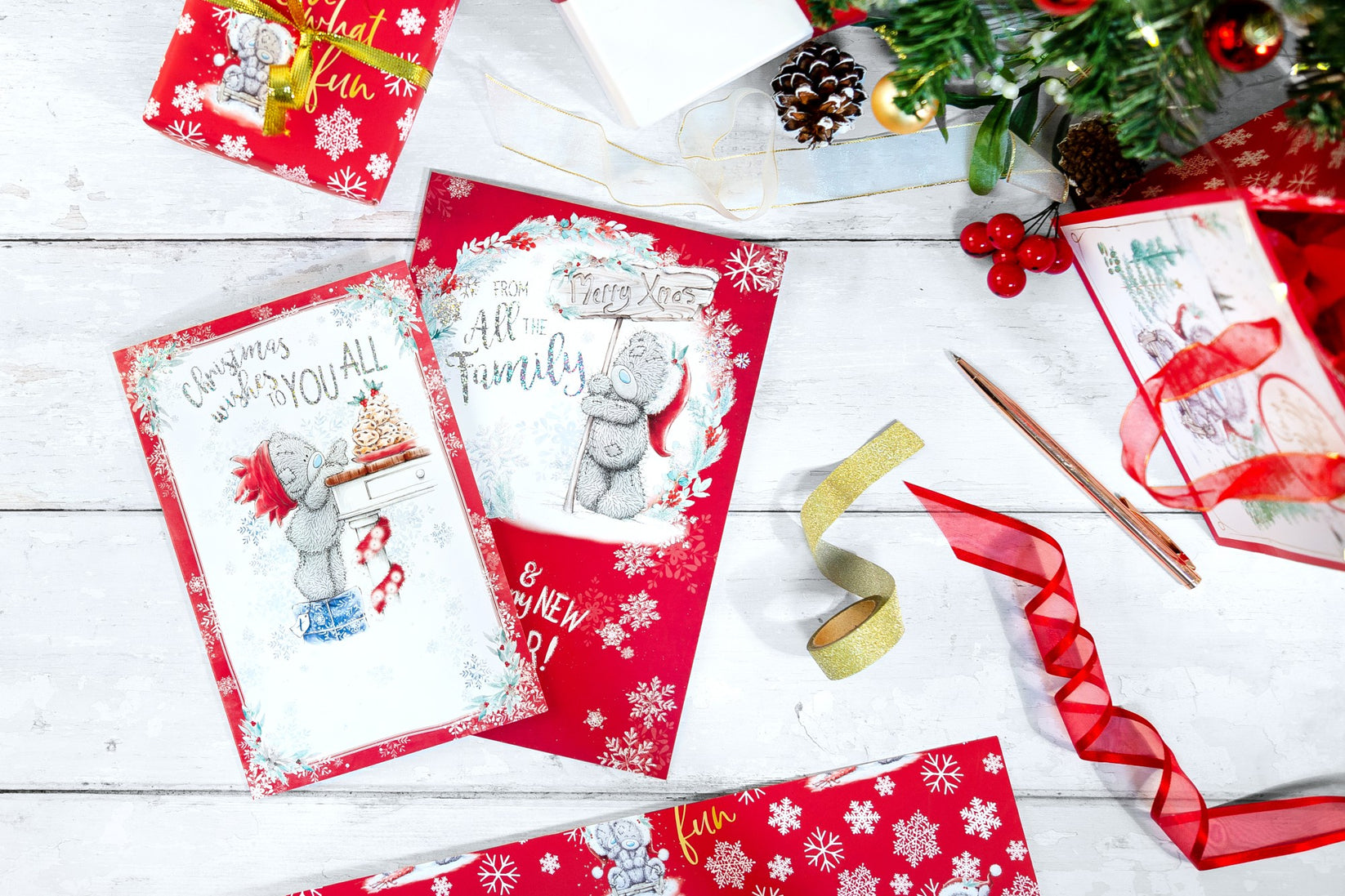 There's no better way to send some festive cheer to your family and friends than with a Christmas card.
This year sending a Christmas card feels more important than ever, to let loved ones know that you're thinking of them, even when we can't be with them. However, when you have a long list of people you want to send special Christmas wishes to, it can be hard to avoid sending everyone the same message.
We've put together a list of some of our favourite Christmas wishes that are certain to make them smile when they open up their Christmas post.
Simple Christmas Wishes
Our family wishes you love, joy, and peace … today, tomorrow, and always.
Wishing you a Christmas that's merry and bright!
Wishing you peace, love and laughter this holiday season
Here's hoping you have a wonderful Christmas filled with special moments you'll always remember
May the spirit of Christmas be with you all year round
Have a holly, jolly Christmas!
Greetings for Friends
Feeling so grateful this Christmas for having such an amazing friend like you
I'm wishing you joy and blessings this Christmas. I am so proud to call you my friend and I cherish the time I spend with you.
The true meaning of Christmas is remembering special people like you
Your friendship and your love is the best Christmas gift that I could wish for
I don't need anything from Santa because I was blessed with such a wonderful friend. Merry Christmas!
Romantic Wishes
Being with you is the best gift I could ever receive. Merry Christmas my love
You're the most wonderful part of the most wonderful time of the year
All I want for Christmas is you
Christmas is magical because we're together
You light up my life more than the brightest Christmas lights
May your Christmas be filled with as much love and joy as you've given me
Funny Christmas Greetings
Have a very merry Christmas and remember calories don't count at Christmas!
Congratulations! You stayed on my Christmas card list for another year...
I don't usually write Christmas cards, but when I do, you bet they all have the same thing written in them!
I hope you love the present you told me to buy for you
Three phrases that sum up Christmas are: Peace on Earth, Goodwill to Men and Batteries Not Included
I would say all I want for Christmas is you, but about that handbag…
Christmas Quotes
"Merry Christmas, you filthy animal!" - Home Alone
"Every time a bell rings, an angel gets his wings." – It's A Wonderful Life
"To me, you are perfect." – Love Actually
"God bless us, everyone!" – A Christmas Carol
"You have such a pretty face, you should be on a Christmas card" - Elf
"Christmas isn't just a day... it's a frame of mind." - Miracle on 34th Street
Beautiful Handmade Christmas Cards