DIY: Wrap Your Gifts Like the Easter Bunny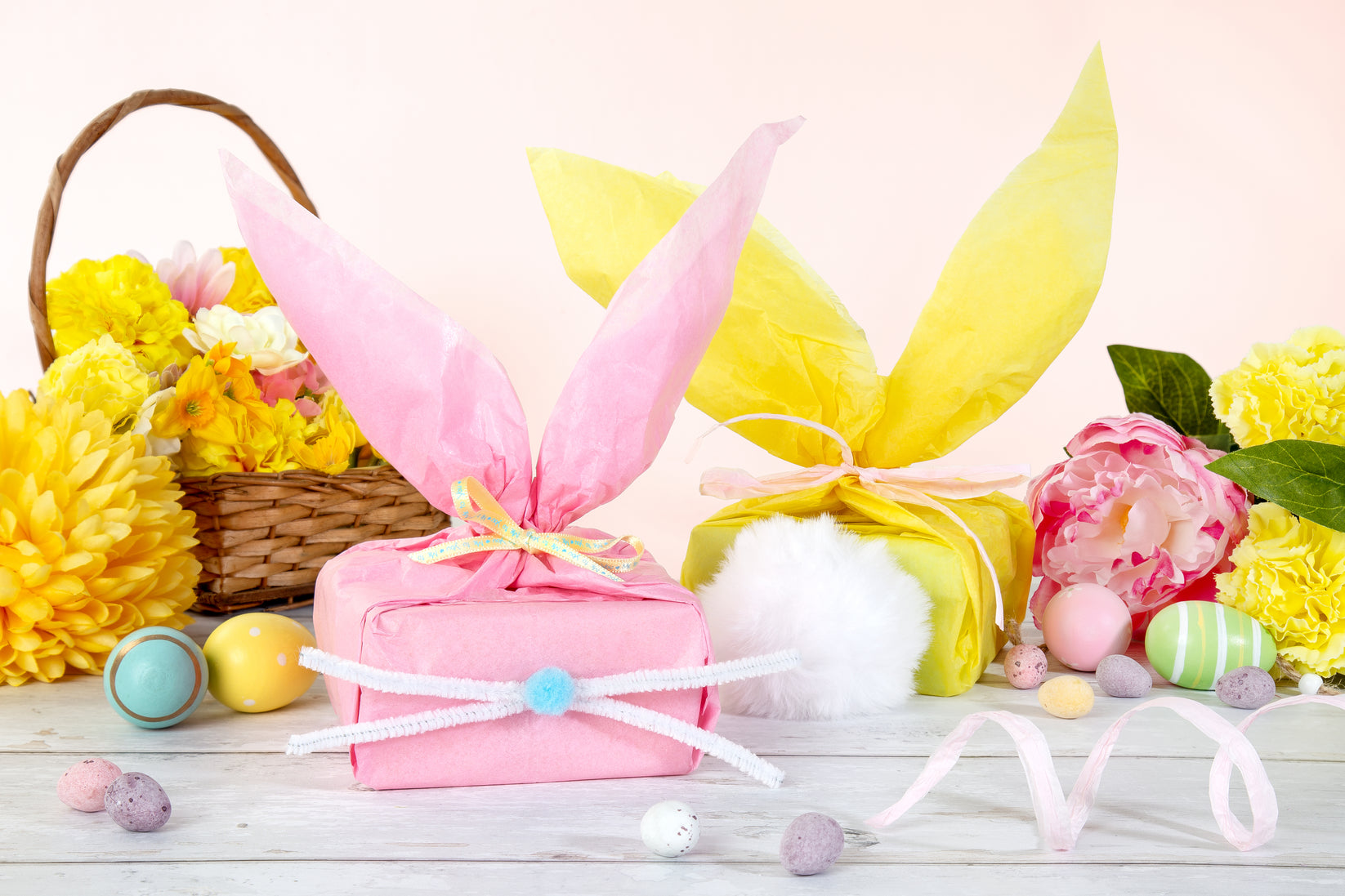 Easter is the perfect time to send warm wishes to the ones you love, whether that's with a special Easter card, a bunch of daffodils, a chocolate egg, or an Easter gift.
This fun and simple craft idea for wrapping up your Easter gifts is the perfect way to wrap up presents for the kids, or something fun to do with the kids in the Easter school holidays.
You Will Need...
A Gift or Gift Box
Tissue paper (choose the colour you want for your Easter bunny)
String or Raffia Ribbon
Scissors
Pipe Cleaner
One Large & One Small Pom Pom
Double Sided Tape
Step One
Take your tissue paper around the box, using the amount you normally would to wrap the gift. Then add an extra few inches to allow for the excess tissue for the ears.
Step Two
Where you have your excess bunny ear tissue paper, lightly draw a 'V'. Fold your tissue in half width ways, and cut out the 'V' to create your bunny ears.
Step Three
Wrap your gift box, with the shorter sides first (this is the front and back of the box), then pull the longer sides up together to create your bunny ears. Secure with some tape, string, or ribbon. You might need to move the tissue paper around a little to position the ears.
Step Four
Decorate your bunny... use some double sided sticky tape for your pom pom tail, create cute whiskers with your pipe cleaners and add a little button bunny nose with your smaller pom pom.
The perfect gift wrap to spread some joy this Easter.
Cute Gifts For Easter