Thank You Teacher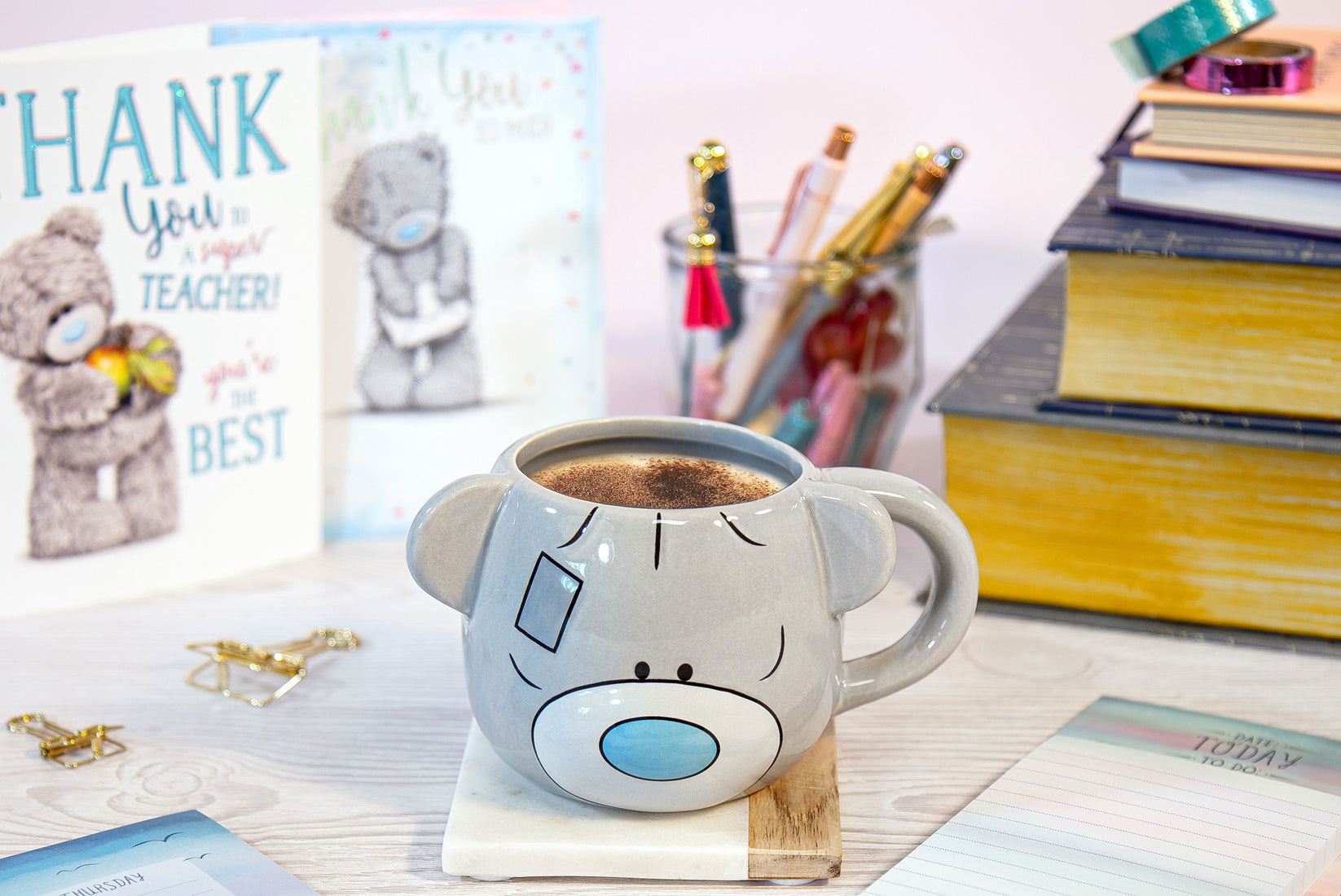 How to Say Thank You to a Special Teacher
As the end of term races up, schoolchildren everywhere are looking forward to the long summer holidays and a break from the usual busy routine. But before leaving for the vacation, it's traditional to say 'Thank you' to the special staff who have gone the extra mile during the school year. Maybe it's a class teacher who's helped your child to gain confidence? Or a teaching assistant who's taken time with a student's reading? Expressing your sincere gratitude is sure to put a huge smile on any teacher's face, letting them know just how much you appreciate all their hard work. But what's the best way of saying thank you? While a small gift will undoubtedly be appreciated, many teachers say it's the personal messages that mean the most. Here we've suggested a few ideas to help parents – and children – create a meaningful thank you teacher card that is sure to be treasured.
Thank You to a Nursery School Teacher
While most pre-school children won't be able to write their own message, they might be able to manage a simple picture – or just a few squiggles! - for a cute personal touch. For parents and carers, here are some suggested messages to inspire you: We can't believe how well [name] has settled at nursery. Thank you for making every session such a fun and inspiring experience for [him/her]! [Name] has loved [his/her] year at nursery and I cannot thank you enough. We look forward to seeing you again in September. Thanks a million for all your hard work this term. Have a great summer and a well-earned relaxing break! The year has flown by so quickly and we can't believe how much [name] has grown in confidence. It means so much to know [name] looks forward to his/her sessions at nursery. Thank you.
Thank You to a Primary School Teacher
Depending on your child's age, they may want to write a message themselves. It's nice to include a special memory from the year – maybe from a school trip or a funny incident. Here are some ideas: I've had such an amazing year in your class. It still makes me laugh when I think about [insert memory]. I'm really going to miss you. Thank you for being the best teacher ever! You are so kind and patient – the best teacher anyone could wish for. Thank you and have an amazing holiday. I feel so lucky to have had you as my teacher this year. Thank you for everything you have done for me! Parents and carers might like to add their own message too: [Name] has had a wonderful year in your class. Thank you for your dedication and hard work – we appreciate it more than we can say. This year has had its challenges but you have always gone out of your way to help [name]. We are so grateful for your patience and kindness. Hope you enjoy a well-earned break over the summer. You are a truly wonderful teacher and [name] is so lucky to have been in your class. Heartfelt thanks for all your incredible work.
Thank you to a Secondary School Teacher
By secondary school age, some students worry it's uncool to bring in thank you cards and gifts. But it's important to teach them that expressing gratitude is never uncool! If they need a prompt, here are some suggested words from students to form tutors or subject teachers: Moving up to secondary school was scary, but this year has been much more fun than I was expecting. Thank you for all your help and support. I have loved all my [insert subject] lessons and can't wait to carry on studying next year. Thanks for being an amazing teacher! I can't believe my exams are done and school is over. I've had a brilliant time and you've been such an inspiring teacher. Thank you so much! At secondary level it's not really practical for parents and carers to thank all the individual teachers involved in their child's learning. But if there's been a stand-out teacher who's helped your child in a particular subject, or perhaps a member of the pastoral team, a little note of thanks will go a long way. I just wanted to drop you a line to say thank you for supporting [name] over the past year. We will always be grateful for your amazing dedication and care. [Name] has been so inspired by your lessons and we wanted to let you know how grateful we are. It's amazing to see him/her so enthused by school. The past few terms have not been easy, but thanks to your patience and kindness [name] is thriving. Thank you from the bottom of our hearts. Whether it's the end of term or mid-way through the school year, teachers will always be thrilled to receive recognition and thanks for the important work they do.
Why not choose the perfect thank you teacher card from Me to You today?
£8.99 £5.39