How to Create a Christmas Eve Box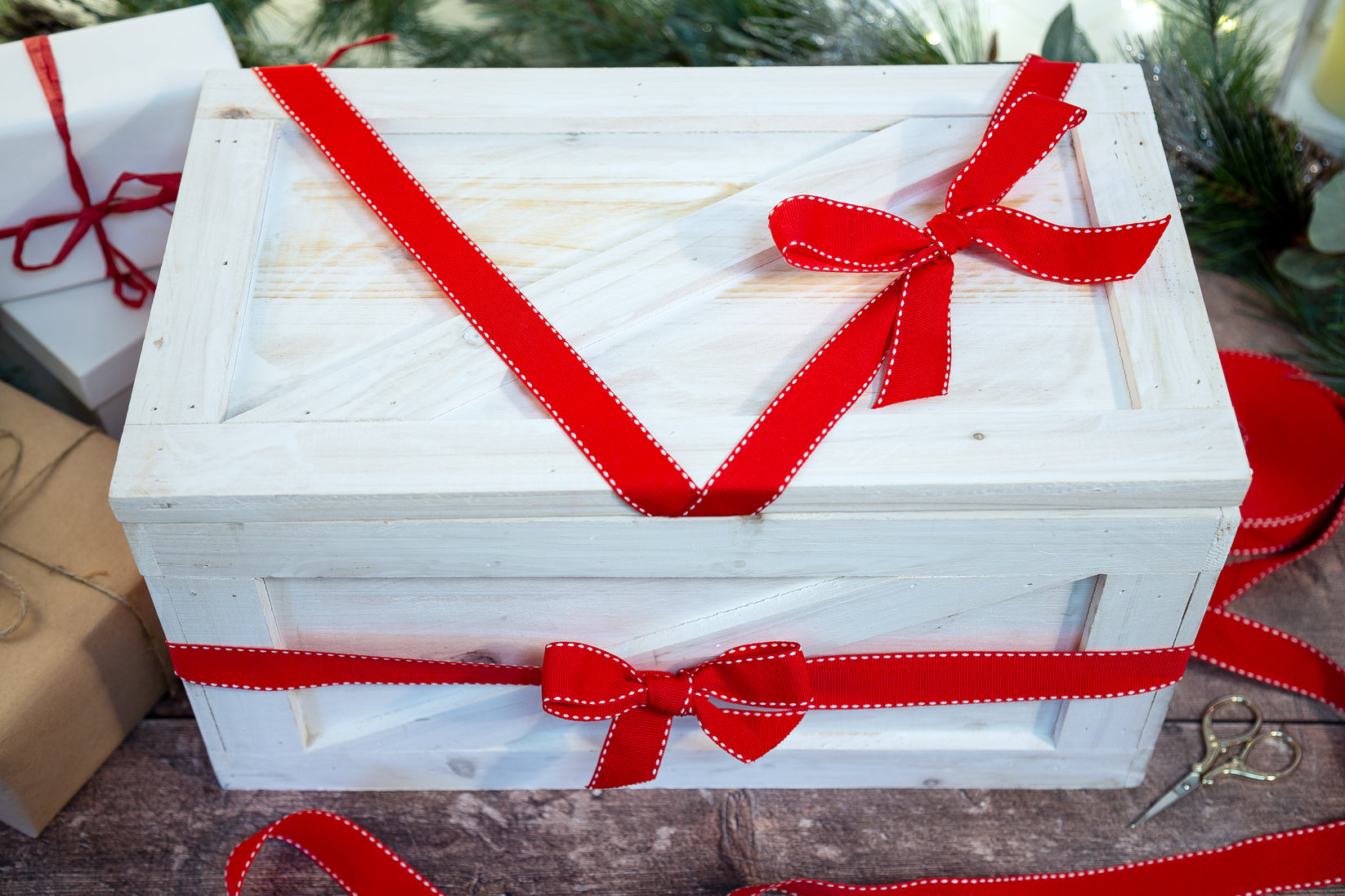 Make your own DIY Christmas Eve Box
Christmas Eve boxes are a great way to start the Christmas celebrations and they don't have to be expensive!
Although there are plenty of ready made Christmas Eve boxes on offer, we think it is much more special (and cheaper too), to make your own box personalised to the likes of the recipient. It can be used year after year and become a wonderful part of your Christmas tradition.
Where Do Christmas Eve Boxes Come From?
In some European countries, it's traditional to give presents on Christmas Eve rather than on Christmas Day. It's believed that Christmas Eve boxes have evolved from this.
What Should I Put in It?
Christmas Eve boxes are about having fun and raising the excitement for the following day so keep your expensive presents for Christmas Day. We like to stick to the rule of four to stay on budget and not get overwhelmed.
Something to make A simple craft kit is a great way to keep children occupied on Christmas Eve while they're counting down to Christmas Day.
Something to watch Christmas Eve is all about watching a good film together. Try and find something you can all enjoy together so that the whole family is involved.
Something to eat How about some popcorn or a hot chocolate kit in a new Christmas mug to go with that Christmas movie?
Something to wear Matching Christmas pjs is a classic - perfect for snuggling up in on the sofa to watch your favourite film. These cute pyjama sets are perfect for little ones or this Tatty Teddy hooded jumper is perfect for older ones.
How to Make Your Own Christmas Eve Box
Your Christmas Eve box can be as simple or elaborate as you like! You can use anything for creating your box, from an empty shoe box to an old storage box you have lying around. Why not personalise the box by adding their name with a lick of paint?
If you don't have anything suitable, there are plenty available in craft shops and online. There are so many ways to fill your box with festive fun, so get creative and enjoy getting crafty!