5 Alternative Ways to Spend Your Valentine's Day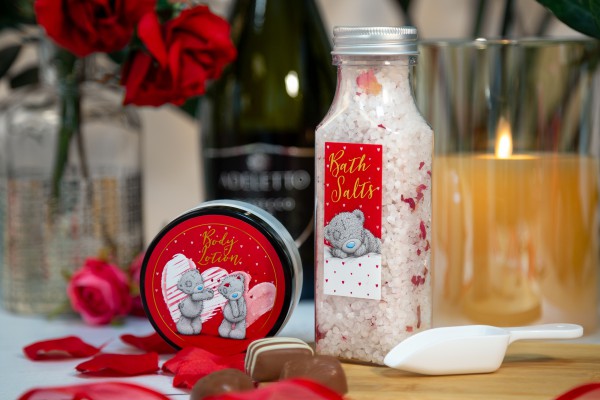 Whatever stage in your relationship you're at, whether it's brand new and exciting or you've been together for more years than you've been apart, Valentine's Day is a great excuse to spend quality time with each other and show your partner how much they mean to you.
We've pulled together some of our favourite alternative ways to spend the day so once you've ordered your Valentine's Day card and Valentine's Day gift, read on and get some inspiration for how to spend your day.
1. A Romantic Winter Picnic
Ok, so February is not commonly associated with picnicking, but with certain adaptions, a picnic can still be a lovely way to spend quality time with your Valentine and is much more intimate then a meal out surrounded by other couples. To keep warm, think thermos flasks full of soup, food containers full of pasta and perhaps an en route drive thru to get your favourite hot beverage to enjoy. If it's raining, turn it into a car picnic. Find a parking spot with a view and enjoy your feast in the dry and relative warmth of the car. You could even make love hearts in the windows as they steam up!
£10.99 £6.59

£7.99 £6.39

£9.99 £4.99
2. Be a tourist for the day
Head to your nearest big city and enjoy the sites! You could hop on a tourist bus and snuggle up together whilst taking in the views. Our pack away shopping bag is handy for carrying your favourite snacks and extra layers and our bamboo travel mug is perfect for carrying your hot drink of choice.
3. Enjoy a day of thrill seeking at a theme park
Enjoy a day of fun bonding over scary rides and adrenaline highs. Make sure you queue up for your ride photos after so that you have a fun reminder of your special day, you could even pop it in our lovely frame
4. Spend the morning in bed!
Pull a sicky with your partner and just spend the day in bed watching your favourite series. Have your his and hers mugs to hand with your favourite brew and you can play 'rock, paper, scissors' to decide who makes the next cup. Enjoy a bath afterwards with our bath time gift set for a romantic soak together.
£6.99 £4.99
5. Single?
Gather your favourite gal pals and host a Galentine's Day party with all your favourite things. Use code GALENTINES23 for 10% off everything, perfect for treating your friends or yourself to a few little appreciation gifts.